Welcome to the C

N

'R Lawn

N

' Landscape website!
---
A premier Lawn Care and Landscaping Company serving Minnetonka, Eden Prairie, Chanhassen, Excelsior, Shorewood, Deephaven, Edina and St. Louis Park
---
The latest service updates!
Click here for the latest service updates throughout the year!
---
---
Sprinkler Shut-downs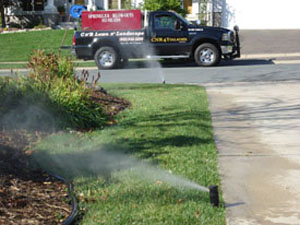 2015 Fall Sprinkler Shut-downs started on Monday, September 28th. For more updates on progress and scheduling, CLICK HERE!!

---
Shrub Pruning / Tree Pruning / Landscape Bed Weeding
Been a wetter season for us here and things are very lush! That includes shrubs/trees, and even landscape bed weeds are a pain this year! We head into fall (October) here still pruning shrubs/trees. We are also completing some end of the year landscape bed weeding before things go dormant. If you are looking to get on our schedule for any of these services, FREE ESTIMATES.

ALSO: Fall perennial/shrub cut-backs will be coming soon - usually completed in that October 15th-31st timeframe. If you want to be entered onto this service schedule as well or make sure you are on C N'R's radar, please CLICK HERE to email us your requirements.

---
* Aeration and Overseeding Coupon! *

Our VERY popular fall aeration and lawn over-seeding DEAL is back! Please view our coupon and take advantage of a promotion we have been doing for years. The best time to aerate and over-seed is NOW! Act fast by going to FREE ESTIMATES to submit your request!!
---
FALL CLEAN UPS 2015
Unfortunately, we do not have any space on our current fall clean up list for the 2015 fall season. With this said, always make sure to sign up early for this service. We do offer a "secondary list" for late sign-ups. Please CLICK HERE and view on that page to find out more info about what the secondary list means. Thank you!
---
C N'R PAST LANDSCAPE PROJECTS - READY TO UPDATE YOUR LANDSCAPE? Click here to submit your request!!
---

---
---
Fertilization Program Updates
Application #5 = Complete!
Application #6 = In Progress!
Soil Corrections = In Progress!
For more details onthe items stated above, please GO HERE!

---
Gutter Cleaning
Fall is here and you might be thinking about your gutters and how you are going to keep them cleaned. Well, you are at the correct spot! C N'R is working on organizing the gutter cleaning list for this fall which usually takes place later October through November. We are filling up fast, so please ACT NOW to make sure you are on our cleaning list.
GUTTER CLEANING ESTIMATE? FREE ESTIMATES
---
A pretty rainy season...
One of those mowing seasons occurred this year that is one to forget. We like when we get plenty of rain to keep this green, and we do not head into drought conditions. Of course this is a GREAT thing! But, it is the opposite for our weekly mowing service because it is tough to get work done in the rain, and it makes for the grass to grow at a fast pace. It has been a bumpy ride this season for C N'R mow crews, we hope that our AWESOME customers do understand. As we head into our last couple weeks of mowing in October, we are hoping the rains will hold off and we can complete our mowing schedules on time. Also, cooler weather spells slower growth, so this will help as well. We plan to continue our weekly mowing service through the week of October 19th.
WEEKLY MOWING PROGRESS UPDATES? Please GO HERE!
---
Photo Galleries!
Our Photo Gallery is now being updated with photos that we also post on our Facebook page which are updated often!
---

---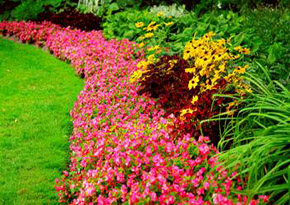 ---
Craig's Weather Corner
Craig's favorite hobby is predicting weather! Check out Craig's weather blog which has his March/April Spring weather outlook!
---
C N' R Lawn N' Landscape serves the following cities in Minnesota: Minnetonka, Eden Prairie, Chanhassen, Excelsior, Shorewood, Deephaven, Hopkins, Western Edina, and St. Louis Park.
Services for every season!