Welcome to

C

N

'R Lawn

N

' Landscape
---
| | |
| --- | --- |
| | Click here for the latest service updates throughout the year! |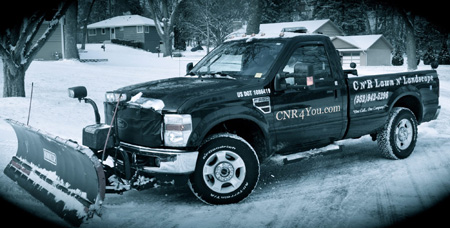 Just around the corner...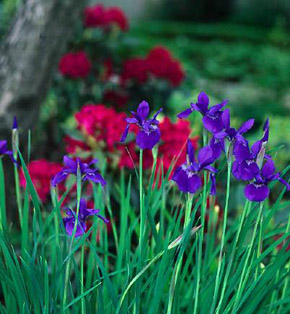 Snow Plowing Services
- The end of the "snow removal" season is nearing, and some of us might be getting spring fever! (we don't blame you!) But, we all know what February and especially March can bring in the snow department. C N'R is here on-call, ready to go 24/7. As we head towards spring, you can probably count on a big snow coming. Small to big - whatever Mother Nature wants to bring us - we are here to tackle the job. With that said, if you are looking for some help with a storm or two, unfortunately our snow plow truck routes are full for the season. Therefore, we cannot accept anymore snow plowing requests for the rest of the season. Here at C N'R, we are always here to serve! On the flip side, we still need to stay true to our maximum capacity at the same time for optimal customer service. Hopefully Spring will be on-time and if you are looking for snow removal services in the future, please make sure to sign up early to secure your spot on our limited schedule. Think Spring!

ON ANOTHER NOTE: Craig has a huge hobby predicting/forecasting weather! Check out his weather blog/prediction HERE! You can also follow him on twitter @BowechoF5.
Craig published his annual winter weather predictions back in October, and will this be an "average" snow year for the MPLS area? If Craig was correct back in October, then count on it! But, as we head through Feb/Mar, we are a little under average. We will see how she shakes out!


Roof Raking
| | |
| --- | --- |
| C N'R offers a roof raking service during the winter. We pull down snow with extended equipment and from ladders. We do not offer "de-freezing" services. Please go to FREE ESTIMATES to submit your request and we can help you from there. Do not let the ice dams over-take your roof lines! | |


2017-2018 CONTRACT RENEWALS


C N'R is closing in on finishing the preparation process for our 2017-2018 service packets to launch during the week of February 20th. This is being sent via the US MAIL.

Please have an extra eye out in your mailbox for our big 10 x 15 sized white envelopes containing all our service information.

Getting your required services planned out and sent back to C N'R by March 25th (deadline) is crucial for serveral reasons. #1: Early Spring? #2: Planning/preparation purposes. #3: Securing your spot on our limited schedule for weekly or seasonal services. We do fill up!
C N'R LANDSCAPE PROJECTS - Have an idea for 2017? Get the landscape ready for a Graduation Party? Click here to submit your request!!
---
2016 Projects - Check out the Photo Gallery to see more!

Craig's Weather Corner
CLICK HERE to find Craig's latest weather blog - his Winter Weather predictions for the LONG and COLD or Short and Warm?? 2016-2017 Winter!! Check out the predictions for Craig's answer!
Follow Craig on Twitter:
Follow @BowechoF5

Based out of St. Louis Park, MN - Originally Minnetonka: C N' R Lawn N' Landscape is a premier lawn and landscape service provider in the Southwest Twin Cities Metro area including the following cities: Minnetonka, Eden Prairie, Eastern Chanhassen, Excelsior, Eastern Shorewood, Deephaven, Hopkins, Western Edina, and St. Louis Park.