| | | |
| --- | --- | --- |
| | *** Special Weekly Mowing Announcement - Click Here *** | |
---
C N' R Lawn N' Landscape is a premier Lawn service company serving Minnetonka, Eden Prairie, Chanhassen, Excelsior, Shorewood, Deephaven, Edina and Hopkins
---
| | |
| --- | --- |
| | Click here for the latest service updates throughout the year! |
---
---
Spring is here and the planting of trees, shrubs, and perennials is underway! C N'R offers planting of many sorts as just a part of the large array of landscape project services we provide through the summer.
Check out our SERVICE PAGE to get more details on all the services available. And checking out our PICTURE GALLERY is a great visual resource to view our great results of past landscape projects.
Looking for a FREE ESTIMATE?
Simply click & submit!
---
Valuable Coupon Alert!

Three brand new coupons have been posted for Spring! for a current total of 6 coupons!
Please visit our coupons page to check them out!
---
C N' R's seasonal Turf Edging will begin during the week of June 6th and last a couple weeks after that. This "first round" will be completed by the end of June. The "second round" plan is to commence in the beginning of August. More on that much later.
Are you looking for a turf edging FREE ESTIMATES to cut pristine turf edges along your driveway/sidewalk/curb lines? Submit your request and we will provide an estimate.
---
Memorial Day
| | |
| --- | --- |
| | We hope you and your families have happy and safe extended Memorial Day weekend as we remember those who have served for our country and our freedom throughout the years! |
Spring / Summer Fertilizer Applications
APP #2 (Broadleaf weed control) is in progress.
APP #3 (Granular Fert) will commence on the heels of the completion of APP #2.
INSECTICIDES: Detecting a lot of Grubs affecting turf; hence our insecticide APPS are underway.
GYPSUM APP? Some being applied, depends on weather conditions, completed by end of June.
SOIL SAMPLES In progress

A lot more details about all applications stated above RIGHT HERE!
---
Spring Aeration Time is Here
C N' R is currently conducting aeration for "signed-up" spring Core Aeration customers. Expect this to last into the first couple weeks of June.

CLICK HERE for the latest updates N' more information.
---
Sprinkler System Start-ups Are Currently In Progress!
SPRINKLER SYSTEM START-UPS ARE CURRENTLY IN PROGRESS!


C N' R continues to open sprinkler systems during late-May and into early June. All "signed up" customers have been contacted or attempted to be contacted for scheduling.


For MORE INFORMATION and progress updates, please CLICK HERE!
---
Landscaping Projects
Landscaping season has begun, but don't let the big toys scare you! We are a full landscape design and build outfit that offers impeccable project results. Better your landscapes and get it done right by C N'R!
PROJECT ESTIMATE??
Please go too FREE ESTIMATES to submit your request and we will be in touch quickly to discuss your project desires.
There is no other C N' R only one -- "One Call… One Company!"SM.
---
---
C N'R PAST LANDSCAPE PROJECTS - READY TO UPDATE YOUR LANDSCAPE? Click here to submit your request!!
---
C N'R Weekly Mowing Service
We provide a weekly mowing, trimming, and grass clipping clean up service through the entire summer.

Take the struggle of pushing around a lawn mower on your beloved Saturday or Sunday and choose C N'R as your service provider! Sign up NOW to secure a spot on our limited weekly mowing schedule. These schedules do fill fast…ACT NOW! We are always available for FREE ESTIMATES!

Although all "scheduled" spring gutter cleaning has been completed, C N'R is still and always available for our VERY popular gutter cleaning service this spring and into Summer. DO NOT get caught with clogged gutters and a downpour of rain. FREE ESTIMATES available for this service!.
---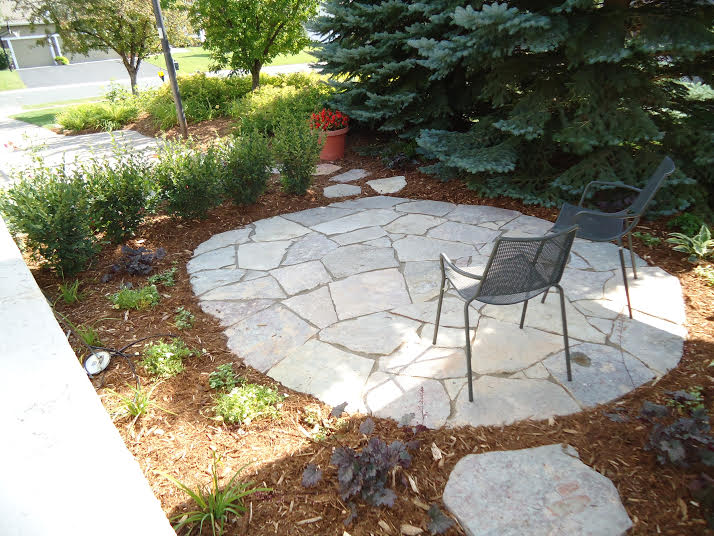 ---
---
Craig's Weather Corner
Craig's 2015-2016 Winter predictions can be FOUND HERE with the final statistical updates for the season. Craig was just 2.9" away from the actual total of snow and just one day off on 1st snowfall!
ALSO: Read Craig's take on how El Nino may/may not affect our spring weather and severe weather season.
Craig's Weather Blog - check it out!
Follow Craig on Twitter:
Follow @BowechoF5