Welcome to
C

N

'R Lawn

N

' Landscape!
| | |
| --- | --- |
| | Please Note: The next FALL CLEAN - FALL GUTTER - HOLIDAY LIGHT updates will be provided once the storm that is affecting us currently with possible snow chances has moved away. Looking at the next update to be Wednesday or Thursday (Dec. 4-5). |
---
The latest service updates!
Click here for the latest service updates throughout the year!
---
---
C N'R Fall Cleanup
This entire season of lawn care as been very frustrating starting very early in the spring. This fall season is nothing different with a very late start (10 days later than last year) and then all the weather havoc since November 1st and through the 15th at least.
GOOD NEWS IS: That we sit here late November and early December and weather is finally giving us a good streak, and our results are starting to finally show up.

CLICK HERE for a very detailed report of this fall season, our progress, projections, and COMPLETE UPDATES!!

---
---
Fall Gutter Cleaning
Well... on Tuesday, November 26th - we started to work on more gutters. Things are still frozen, yes, but because it has been dry for awhile, now, we are able to get some/most gutters cleared/cleaned out. We are continuing some gutter cleaning each day including Wednesday, November 27th, Friday/Saturday, Nov 29 & 30, and then as long as weather holds, hoping to continue to finish up gutter cleaning during the week of December 2nd.
CLICK HERE to find more details.
---
Snow Plowing / Snow Removal Services
We are past the deadline! Yes, November 1st technically is the start of the contracted snow plowing/removal season! ACT FAST if you have not signed up. We have limited space on our schedule, but you still have time to send a QUICK REQUEST to either get a snow plowing estimate or grab a spot on our schedule.
DO NOT get stuck in your driveway because you forgot to send in your contract. Simply skip this type of potential havoc and check to make sure you are on our schedule. REMEMBER! - we cannot put you on our plowing schedule unless we have a contract.
Cheers to a nice and white holiday season ahead!
---
All or most property driveways/curb lines are staked at this time (as of Friday, November 22nd). If you sign up for snow plowing past this date, we ask you to please stake your own driveway/curb lines.

Please EMAIL CRAIG if you have questions.
Fuel Surcharge
On April 1st 2013 our fuel surcharge policy changed. Click here to see our policies page to read more about it. Thank you
---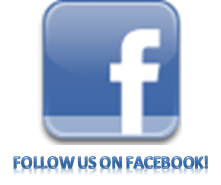 Photo Galleries!
Our Photo Gallery is now being updated with photos that we also post on our Facebook page which are updated often!
---
Craig's Weather Corner
Craig's favorite hobby is the weather of course! Check out Craig's blog as we head towards Winter because... CRAIG'S WINTER PREDICTION IS HERE!!! (Updated 12/2/13)
Be sure to check out Craig's Weather Blog as well!
Services for every season!