Welcome to the C

N

'R Lawn

N

' Landscape website!
---
A premier Lawn Care and Landscaping Company serving Minnetonka, Eden Prairie, Chanhassen, Excelsior, Shorewood, Deephaven, Edina and St. Louis Park
---
The latest service updates!
Click here for the latest service updates throughout the year!
---
---
Core Aeration!
Spring Core Aeration began the week of May 11th and will continue through mid-June. Please CLICK HEREfor the latest update and scheduling information.
LOOKING FOR A CORE AERATION ESTIMATE?
Please head on over to our FREE ESTIMATE page.
---

---
IRRIGATION!
C N'R will continue to open sprinkler systems now through the first week of June. Thankfully, Mother Nature is supplying us with plenty of moisture, so no hurry with running sprinkler systems this year.
For more scheduling information? CLICK HERE.
Looking to get on our schedule for sprinkler start up? Please go to FREE ESTIMATES and submit your request.
---
2014 Photos - Patios, Walls N' More!
---

---
We had planned to start our first round of TURF EDGING during the last week of May, but because of all the rain we are receiving, it is putting other items behind schedule. Therefore, we may not be able to really get into our Turf Edging schedule until the first week of June. Stay tuned!
FREE TURF EDGING ESTIMATE?
Your sidewalks/driveways/curb lines manicured with pristine edges. Go to FREE ESTIMATES to get on our seasonal schedule!
---
New COUPONS!
Click eCoupons above!
---
FERTILIZER -
Application #2 (Broadleaf weed spray including dandelionS)
Application #1 = COMPLETE!
Application #2 broadleaf weed spray = IN PROGREES!
Springtime insecticide applications = IN PROGRESS!
More details on progress HERE!
Need a full fertilization program estimate? Please go to FREE ESTIMATES.

---
Gutter Cleaning
Spring rains with clogged gutters equals a potential problem! Did you sign up for C N'R to clear your gutters/downspouts this spring?
If not, or you are looking for a price on our gutter cleaning service, please go to FREE ESTIMATES
---
Weekly Mowing Time!
C N'R weekly mowing is in full attack mode! A good amount of spring rains has allowed us to get green fast and now it is growing/thickening even faster! Please have patience with our mow schedules until we can get in a rhythm with only minor weather problems to dodge, and we acclimate our crews with normal scheduling.
Click here for the latest update!

Photo Galleries!
Our Photo Gallery is now being updated with photos that we also post on our Facebook page which are updated often!
---

---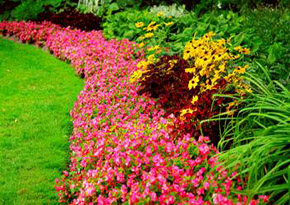 ---
Craig's Weather Corner
Craig's favorite hobby is predicting weather! Check out Craig's weather blog which has his March/April Spring weather outlook!
---
C N' R Lawn N' Landscape serves the following cities in Minnesota: Minnetonka, Eden Prairie, Chanhassen, Excelsior, Shorewood, Deephaven, Hopkins, Western Edina, and St. Louis Park.
Services for every season!