We hope you and your family have a safe and fun Labor Day Weekend!
---
The latest service updates!
Click here for the latest service updates throughout the year!
---
Sprinkler Settings

Each week Craig posts his suggested Sprinkler System Settings which can be accessed via the link above!
---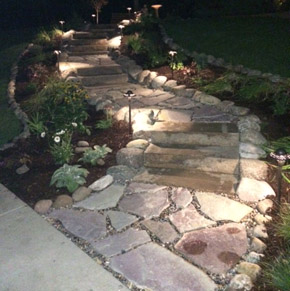 Summer Time Services

The season of summer, what a great time of the year in Minnesota! Enjoy new landscape features and new hardscapes such as retaining walls, patios, and fire pits.
How about new mulch, new edging, or even shrub/tree pruning? All are many of the great summer services C N'R offers.
See our photo gallery here! Also, please head on over to our services page to read all about it! Enjoy your summer while C N'R does the hard work!
---
---
*** Valuable

New

Coupons Available!! - Click e-Coupons Above!
---
Shrub / Tree Pruning time is now!
As we go through August, we are completely safe to prune most shrubs/trees. Also, you might have a bunch of weeds coming up through the landscaped areas that you do not quite have time to take care of.
We do it all here at C N'R and we are currently working on many pruning/weeding and applying a lot of chemical where necessary to help prevent weeds from growing back.
ALSO: Keep in mind we remove trees, we clean up after storms, especially after storm wind damage, and we grind/remove stumps.
FREE ESTIMATES HERE!

---
Weekly Mowing Services
Take the work out of the rest of Summer and let CN'R Lawn N' Landscape take care of your lawn's weekly mowing needs including: Mowing, Trimming and sidewalk/driveway/frontage blowing.
The weekly results are fantastic!

Get your Free Estimate today!
---
Turf Edging
Improve the overall look of your property and create a pristine edging with our great Turf Edging service.
Looking for a Turf Edging FREE ESTIMATE?
Get the latest update HERE for all C N'R scheduled Turf Edging!
---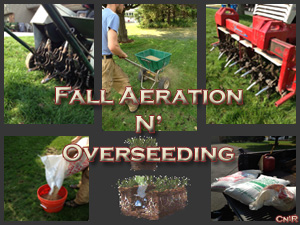 The Fall Aeration and Overseeding special is here! - Click here for the coupon!
Click here for more details on this service!

Fall Core Aeration is starting the first week in September, click here for more info.
---
Fertilizer Application

APPLICATION #4 (follow-up liquid spray for broadleaf weeds and post-emergent crabgrass killer) has officially been completed.

APPLICATION #5 (granular fertilizer based on soil conditions) has officially begun.

SOIL CORRECTIONS & FUNGUS APPLICATIONS/DETECTION continue to be completed & studied as we head through August/September.

CLICK HERE FOR MORE DETAILS
---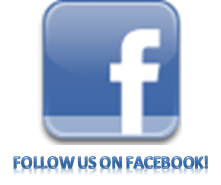 ---
Photo Galleries!
Our Photo Gallery is now being updated with photos that we also post on our Facebook page which are updated often!
---
---
Craig's Weather Corner
Craig's favorite hobby is predicting weather! Check out Craig's weather blog and last Winter's Predictions. See how Craig's predictions stacked up!
---
Services for every season!