Welcome to

C

N

'R Lawn

N

' Landscape
---
| | |
| --- | --- |
| | Click here for the latest service updates throughout the year! |

Just around the corner...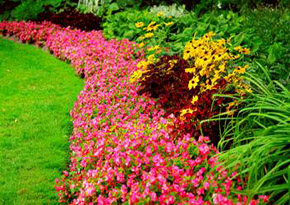 2017-2018 Contract Renewals
C N'R 2017-2018 seasonal contracts have been in the mail since late February! You should have received them in your mailbox, and of course, if you did not receive a packet - simply CONTACT US to request a new one.

These contract renewals should have arrived in a large 10x15 sized white envelope. Tough to miss! Anyways, our popular la carte type of menus are available enclosed in your received envelope.

Please try to have your season planned out (contracts filled out) and sent back prior to leaving for your spring break if you can. If it has to wait until after your spring break (if you are leaving town), that is fine, but make sure to send them in very quickly after you get back home.

Likely we will be starting our Spring services very early in April this year. Some of our early services only last a few weeks, and are only available for that amount of time.
ACT FAST to secure your spot on our schedule.

Thanks, and we look forward to more Springtime weather! See ya soon!!
SPRING CLEAN UP / GUTTER CLEANING!
Spring seems a bit early this year. Not much snow to melt, that is for sure! With that said, it is likely we will be out on properties as early as the first week in April (give or take).

What services will kick off the season? Spring Clean up & Lawn De-Thatching, Spring Gutter Cleaning, and our 1st APP of Pre-M Fertilizer. These services top the list coming hot out of the winter season and only last so long with our short Springs. Stay abreast of the latest news and info at PROGRESS UPDATES.

NEW CUSTOMERS? We welcome you! And FREE ESTIMATES are always available. Please fill out our online form and we will get pricing to you just as soon as we can!
FERTILIZATION SIGN-UP!
PRE-PAY now to secure your 10% discount on fertilization applications this season! DO NOT MISS OUT! This DEAL is only available for a limited time. Please head on over to our PAYMENT PAGE to start the process.
If you are looking for an estimate for our fertilization/weed control program, please submit your request at FREE ESTIMATES.

The mowing season is right around the corner! That means green grass and warmer temps are near!!
Sign up EARLY to secure your spot on our limited schedule. When routes fill up for our mowing teams, unfortunately at that time, C N'R will need to decline new requests for weekly lawn mowing. Also, we are not available for every-other-week (bi-weekly) mowing contracts this season.
Again, SIGN UP EARLY! !
C N'R LANDSCAPE PROJECTS - Have an idea for 2017? Get the landscape ready for a Graduation Party? Click here to submit your request!!
---
2016 Projects - Check out the Photo Gallery to see more!

Craig's Weather Corner
CLICK HERE to find Craig's latest weather blog - his Winter Weather predictions for the LONG and COLD or Short and Warm?? 2016-2017 Winter!! Check out the predictions for Craig's answer!
Follow Craig on Twitter:
Follow @BowechoF5

Based out of St. Louis Park, MN - Originally Minnetonka: C N' R Lawn N' Landscape is a premier lawn and landscape service provider in the Southwest Twin Cities Metro area including the following cities: Minnetonka, Eden Prairie, Eastern Chanhassen, Excelsior, Eastern Shorewood, Deephaven, Hopkins, Western Edina, and St. Louis Park.