Happy Thanksgiving Holiday Week From
C

N

'R Lawn

N

' Landscape!
---
A premier Lawn Care and Landscaping Company serving Minnetonka, Eden Prairie, Chanhassen, Excelsior, Shorewood, Deephaven, Edina and St. Louis Park
---
The latest service updates!
Click here for the latest service updates throughout the year!
---

---
Snow Removal Staking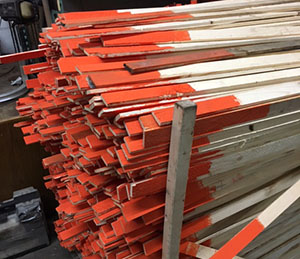 C N'R's snow plowing wood stakes are being pounded in at this time. Commercial properties are done, and Residents will be staked by Thanksgiving. If we do not have a contract from you yet - you will not be staked. So make sure to get your snow plowing contract in well before Thanksgiving in preparation for a possible Thanksgiving storm!

---

Every snow removal/shovel/icing event is documented and explained after every system RIGHT HERE
---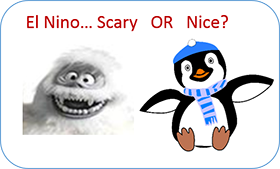 Craig's snow prediction is here!!! Will you get an abominable scare for Winter? Nah.... Don't let it scare you! Click here to read all about it!!
Fall Cleanups / Gutter Cleaning 2015
FALL CLEAN UPS? We have been working on fall clean ups during the entire month of November, but only when Mother Nature allows. After several long rain breaks, we continue to progress as much and as fast as we can through our schedule. Please CLICK HERE to find out all the latest updates..

FALL GUTTER CLEANING? During the first half of November, temps cooperated enough to steadily work on our gutter cleaning service. But, with several long storm delays, we are now struggling to get them done now that things have frozen up. Please head HERE! to find out more detailed information/updates.


---
Snow Removal by C N'R
* Snow Plowing Contracts *

At this time we are contacting customers and collecting all snow plowing contracts. It is important to sign up early and make sure you do get on our snow plowing schedule as our routes will fill up. Go to FREE ESTIMATES to submit your request!
If you are an existing C N'R customer and are looking to make sure you are on our plowing schedules or you want to get another snow plowing contract sent to you, please EMAIL RYAN.

---
C N'R started to install holiday lighting designs on Wednesday, November 18th - and will continue until early December. CLICK HERE for more information/updates.
Looking for a FREE ESTIMATE to complete your holiday light special display?

---
C N'R PAST LANDSCAPE PROJECTS - READY TO UPDATE YOUR LANDSCAPE? Click here to submit your request!!
---
---
---
Follow Craig on Twitter:
Follow @BowechoF5
---

---
---
Craig's Weather Corner
Craig's favorite hobby is predicting weather! Check out Craig's weather blog which has his latest weather outlook!
---
C N' R Lawn N' Landscape serves the following cities in Minnesota: Minnetonka, Eden Prairie, Chanhassen, Excelsior, Shorewood, Deephaven, Hopkins, Western Edina, and St. Louis Park.
Services for every season!