Welcome to
C

N

'R Lawn

N

' Landscape!
---
The latest service updates!
Click here for the latest service updates throughout the year!
---
---
Sprinkler Settings

Each week Craig posts his suggested Sprinkler System Settings which can be accessed via the link above!
---
Contract time...
The 2014-2015 season is on the doorstep! C N'R sent out the contract renewals late in February through the mail. We were asking to have them back by March 28th. If you have not sent them back yet, please do so as soon as you possibly can. This helps us a ton to get organized before the spring hits in full force!
If you have not received the renewal packet, please CONTACT US to request a new packet and we can definitely send you another.
Thanks a million and we look forward to spring!!
---
The long cold winter caused a deep snow pack to persist through most of the winter months. What does that mean? That our famous little critters got active, and we call these predators moles and voles! Also, a lot of "snow mold" is present for the same reasons, and all this points to making sure you do de-thatch your turf areas this spring!
Please go to Free Estimate and submit your request for spring clean up!.
---
*** ATTENTION ***
*** Valuable New Coupons Available!! - Check Out Our Coupon Page! ***
---
---
Spring is here!
New Landscape features, beautiful and colorful perennial flowering plants, bright and warm annual planters, block patios and fire pits!
C N'R installs all of these things and more! Check out our photo gallery full of photos from landscape projects from 2013 and past years.
---
Weekly Mowing Services
Take the work out of Summer and let CN'R Lawn N' Landscape take care of your lawn's weekly mowing needs including: Mowing, Trimming and sidewalk/driveway/frontage blowing.
The weekly results are fantastic!

Get your Free Estimate today!
---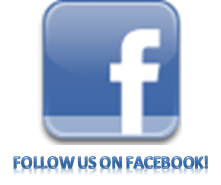 ---
Photo Galleries!
Our Photo Gallery is now being updated with photos that we also post on our Facebook page which are updated often!
---
Spring time is the right time to look at our services!
Believe it or not, Spring is here! While we wait for mother nature to bring us warmer temperatures, be sure to visit our Services page where you can learn about all of our great warm season service offerings!
If you are interested any any services, be sure to submit a Free Estimate request!
---
C N'R Snow Removal Updates
| | |
| --- | --- |
| | C N'R provides all operation details on our Winter Summaries page. This is a great tool for questions concerning snow plowing invoices and all questions concerning snow plowing operations. CLICK HERE for direct access to our snow plowing / Winter Summaries page! |
---
---
Craig's Weather Corner
Craig's favorite hobby is predicting weather! Check out Craig's weather blog and last Winter's Predictions. See how Craig's predictions stacked up!
---
Services for every season!