Welcome to the C

N

'R Lawn

N

' Landscape website!
---
A premier Lawn Care and Landscaping Company serving Minnetonka, Eden Prairie, Chanhassen, Excelsior, Shorewood, Deephaven, Edina and St. Louis Park
---
The latest service updates!
Click here for the latest service updates throughout the year!
---
---
Sprinkler System Maintenance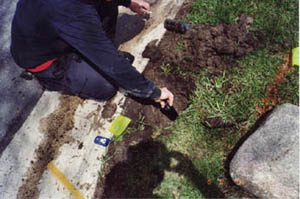 C N'R is on-call Monday through Friday for any sprinkler system problem or maintenance item you may need. Please CLICK HERE to send your request for service!!

---
Shrub, Tree Pruning and Landscape Bed Weeding
Tons of rain during the spring, and now the amounts of rain we are getting at one time are adding up to make for some serious growth! Are your shrubs & trees growing like crazy? How about the weeds in your landscaped beds? Yes, C N'R is working hard to keep up with the pruning & weeding season. We will continue to work through the end of September on such projects.

FREE ESTIMATES on all pruning, weeding, stump grinding and plenty more HERE!
---
* Aeration and Overseeding Coupon! *

Our VERY popular fall aeration and lawn over-seeding DEAL is back! Please view our coupon and take advantage of a promotion we have been doing for years. The best time to aerate and over-seed is NOW! Act fast by going to FREE ESTIMATES to submit your request!!
---
---
C N'R PAST LANDSCAPE PROJECTS - READY TO UPDATE YOUR LANDSCAPE? Click here to submit your request!!
---

---
Our "second round" (final round) of Turf Edging for the season is in progress. Our goal is to have this completed by the Labor Day weekend. Rain has made things somewhat tough here in August to stay on schedule, but as we sit on August 24th, we are about half way done with our route.
TURF EDGING ESTIMATE? Are you looking to fine tune your turf edges along your driveway, sidewalk, and/or roadway curableness? CLICK HERE to submit your request.
---
Fertilization Program Updates
Application #4 = In progress!
Application #5 = Next!
Soil Corrections = September
Fore more details on progress N' our schedule,
please GO HERE!

---
Gutter Cleaning
Our mid-summer gutter cleaning planned service is now in the past. The focus next for scheduled gutter cleaning will be in the fall. Between now and then, with these heavy rains, strong storms/winds, debris can catch easily in your downspouts. If you are experiencing some plugs in any gutters/downspouts, please GO HERE to submit your gutter cleaning request!
---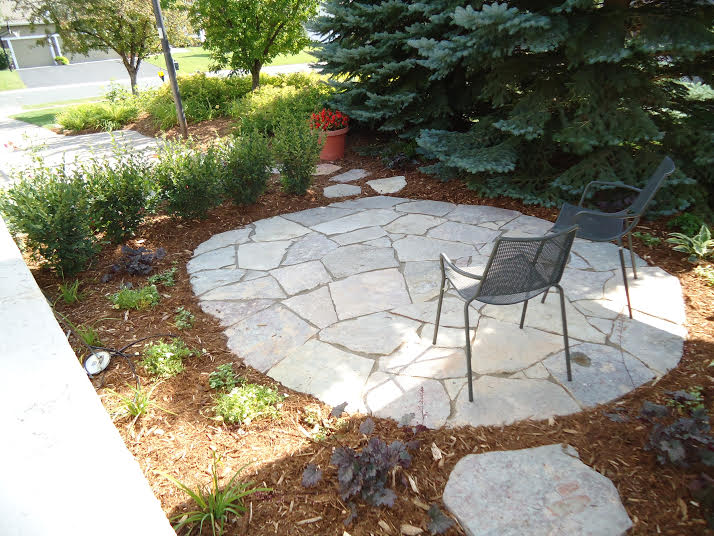 It continues to rain...
| | |
| --- | --- |
| | C N'R continues to battle Mother Nature and what she says GOES! Frequent rains earlier this season, and now very HEAVY rains is keeping our grass growing fast, keeping the lawns thick - and this combined with fertilization, it is more or less a disaster for weekly mowing companies like ours. Lawns should realistically be mowed every 4-5 days right now, and it is tough to get to each property within 7-10 days. We are doing our absolute best to keep up and stay on somewhat of a schedule, but we can only control so much. Plus, when you do not have time to mow all lawns in a given week, it is tough to uphold the quality. We kindly ask for our GREAT customers to be patient once again until things dry out and we are able to get back on schedule, and provide top notch quality. Thanks again!…and for our latest update for weekly mowing, please CLICK HERE |
---
Photo Galleries!
Our Photo Gallery is now being updated with photos that we also post on our Facebook page which are updated often!
---

---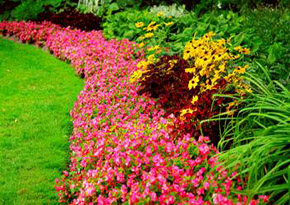 ---
Craig's Weather Corner
Craig's favorite hobby is predicting weather! Check out Craig's weather blog which has his March/April Spring weather outlook!
---
C N' R Lawn N' Landscape serves the following cities in Minnesota: Minnetonka, Eden Prairie, Chanhassen, Excelsior, Shorewood, Deephaven, Hopkins, Western Edina, and St. Louis Park.
Services for every season!