C N' R's Appreciation Page - "Special Thanks"
C N'R Lawn N' Landscape would like to thank the following people
Parents of the owners
We would like to send a special thanks to our mothers and fathers for their support during our quest to succeed. These amazing people include: Craig's parents – Wayne LaRoche & Donna LaRoche : Ryan's parents – Bruce DeVilliers & Barb DeVilliers. Without your parents support, it is tough to accomplish anything. They taught us from a very young age that you COULD believe in your dreams if you WORK HARD at achieving them!

Thank you very much, Mom & Dad! – We love you!
---
Wives N' Families of the owners
There is an incredible history between Craig & Ryan and their wives. Craig's Wife – Courtney LaRoche : Ryan's Wife – Kate DeVilliers. Words cannot explain the patience and understanding Courtney and Kate have given these two lucky guys. Since day one, Courtney & Kate have been people to honor and trust - not only by Craig & Ryan, but everyone who knows them. Their support has been precious to Craig and Ryan and a big part of their success! Families have formed from these strong relationships and Craig & Courtney has been lucky to bring into the world two children – Emerson & Isabel. Ryan & Kate have brought in three beautiful daughters – Emma, Hailey, & Mallory. Craig and Ryan hope to provide the same support and love for their children as they got from their parents growing up.

Thank you very much, Courtney & Kate! – We love you forever! To Emerson, Isabel, Emma, Hailey, & Mallory – you are the pride of our lives and the story of our success!
---
The Customers of C N'R Lawn N' Landscape
C N'R has the reputation of giving their best and showing loyalty to their customers. On the flip side, the customers of C N'R have done the same thing. Craig & Ryan started the C N'R corporation in their mid-teens, and there are still current customers from the beginning – 22 years! It is unbelievable how loyal the customers have been to C N'R; no words can explain our gratitude appropriately. There is no way C N'R would be the business they are today without their great customers. Also, as C N'R continues to grow with so many years behind them, there are a great number of customers that may not have been on board from the very beginning, but have been on board for a long time. An incredible journey it has been and C N'R could not have possibly done it without their loyal customer base.

Thank you so much for your continued business through all the years. The amazing relationships that we have developed through all these years are very strong and a lot of fun. We are lucky to have you on our side!
Chad LaRoche
Craig has a brother named Chad LaRoche. Ryan was blessed in life to grow up with a beautiful sister, but Chad was Ryan's big brother as well. Growing up on the same street created a bond between Craig, Ryan, & Chad. As the C N'R Corporation was in the developing stages, Chad became an employee to his younger brothers. This seems odd, but it worked tremendously and with Chad's hands on experience, he brought great new ideas to the business. His biggest is encouraging C N'R to offer landscaping instead of just yard maintenance. Since that day, C N'R has expanded enormously into the landscaping industry. Later on after Chad graduated from College, he has helped C N'R periodically in many different ways. But, as years past, Chad did move on and enjoyed great success in the corporate world. Today, he is currently under the employment of Stewart Title of Minnesota. He works in the business development sector completing sales and services.

Thanks so much for everything, Chad! You are our only 'big bro'!
---
John Obremski
Craig & Ryan grew up with John (same street) and became best friends. John was always the little brother that Craig & Ryan never had. When the business first was created, John became an employee of C N'R and worked very hard. John is one of those guys that always had an amazing work ethic. He worked long hours with C N'R learning the industry, and later became a crew leader in the landscaping field. Although John could not be a 'full time' employee at the time, he gave his best effort to help as much as he could, even while going to college. College made him a genius when it comes to computers (amongst other things), and after he graduated, he became a part time C N'R employee once again. He is the creator of the C N'R Webpage and is currently the "Webmaster". Over the years, his job with the C N'R website has grown due to the technology boom. That webpage is a beautiful piece of work and it has made C N'R more of an all around business. Thank God we have John on our side to stay up-to-date with technology and to keep our website fresh with new information.

Thank you for your effort in the beginning and your effort today! Thanks for sharing your brilliance with our business – and never forget that we appreciate our friendship with you always!
---
Jon Kennedy Jr.
Jon is another good friend of Craig & Ryan's. They all went to high school together and that is when Jon started working for C N'R. After high school, Jon went to college – but still worked as many hours as he could with C N'R in the summer, including weekends. Jon graduated from college with a Physical Education teaching degree. It was a tough decision for Jon, but soon after graduation, he gave C N'R his promise and loyalty to stay with C N'R full time and help them grow the business. Craig and Ryan welcomed him to be, more or less, the third leg of CN'R. The friendship is amazing between these 3 guys, and Jon's dedication to the business has always been something very special. They all hope to continue their expansion plans and dreams to keep growing into a bigger and better business each and every year.

Thank you so much for your friendship and loyalty, Jon! You have always been a big part of our business, but now that you are managing and highly involved with customer relations, it is just amazing how you have progressed to where you are today. You are the man!
---
Chad Ruff
Craig & Ryan met Chad during a rare job interview for C N'R. Chad was a kid out of high school and Craig & Ryan hired him instantly. During his first couple of years, Chad was in the learning stages, but C N'R saw a lot of potential in him. When a 'leader' job opened up, Chad was challenged to fill those shoes. He was up for the challenge and passed with flying colors. Chad became Craig & Ryan's 'go to' guy and worked for many years. Out of mutual agreement, Chad sadly left C N'R in the early 2000's to pursue Harley Mechanic schooling. Chad still worked for C N'R from time to time during his schooling – especially during the fall and winter. Starting the season of 2009-2010, Chad came back to work full time once again to help mainly expand our yard maintenance service sector, and more importantly maintain the customer service qualities C N'R expects to give all their customers. During the 2013 season, once again, Chad has moved on to other things and no longer works for the C N'R Corporation.

Thanks for your efforts for the time spent working your tail off for C N'R. You were very important during the earlier & later growth stages of our business and we would not be here without your involvement. We were very sad when you left again, but life is a journey and we wish you the best of luck!
---
Nick Brooks
Nick was another employee hired by C N'R during the early days (90's). Nick was actually the first employee hired out of an employment ad. This was a learning experience for Craig & Ryan because everyone else that worked for them were their friends or family. Nick was an incredible worker…he worked hard, long hours and we could not ask for more. He became an important employee for Craig & Ryan, and when it was time for Nick to move on, it was an extremely difficult time for C N'R. Nick pursued work with his Dad upon leaving C N'R and today has moved onto other jobs somewhat similar to the Lawn, Landscape, Snow Plowing industry. Currently, CN'R remains in touch as friends.

Nick – your commitment was amazing! The hours you put in will always be remembered. Thanks for your great employment in the past and for your continued friendship today!
---
All the Past Employees of C N'R Lawn N' Landscape
A great outer core of a business starts with its inner core: "employees". During our progress through the years, we have encountered many good employees that worked hard for us. Just to name a few of these people include: Jesse Olson (Today, Craig's brother in-law), Jeff Horstman (Ryan's cousin), Jason Kennedy (Jon Kennedy, Jr.'s little brother), Sean Bros (friend of Chad Ruff's), Kevin Scully (worked several years), Josh Craven as a past employee/manager, Dustin Beyenhof (worked many years), and Jason Brosnihan (worked several years). All these guys are a short list of many great people that worked hard for C N'R. It is very tough to properly express the gratitude required for all the help great employees give you in the business field. C N'R appreciates everything that all the past employees have ever done. There are many fond memories with all the C N'R Boyz!

We are sorry we cannot mention all past employees above, but we have to mention the employees that have put in the most time in the past. Thanks guys for your hard work!
---
All the Current Employees of C N'R Lawn N' Landscape (Crew)
To all of our existing employees for current day-to-day operations whether you have been recently hired, or worked for C N'R for a while now. From the hard workers on site to managers conducting a smooth day, we are always grateful. C N'R is extremely fortunate to have a wonderful current crew. All the guys are great and we are confident that they will represent C N'R in a professional way. From their sense of humor to how hard they work – there are so many good things to say about these guys!

We look forward to success together in the future! Thanks fellas!
---
Warren Garrett - C N'R Mentor
Craig & Ryan would like to give a special thanks to Craig's cousin Warren. Warren was in the same industry long before Craig & Ryan. Growing up, Craig looked up to his cousin and saw what he was accomplishing to earn a living. Warren was running a successful Lawn/Landscape/Snow Removal business. When Craig & Ryan decided to get into the business, Warren became better friends with Ryan. As everyone knows, when you start a business, you always need somebody succeeding in the same industry to give you great advice and proper direction. Well…Warren was one heck of a mentor for Craig & Ryan and helped out amazingly to say the least. Craig & Ryan would go to him for everything – business decision advice, equipment advice, etc. C N'R would not be possible without Warren's help during the beginning years and C N'R is extremely lucky that Warren was such a professional, patient, and nice person to help his little cousin and friend.

Warren – It brings tears to our eyes to think about what you did for us! Thanks for being there for us and thank you for your continued friendship.
---
Roger Higbee - C N'R Mentor and current Manager
When C N'R moved into their first shop, Roger's shop was based next door. Roger was a competitor (same industry) of C N'R and they became friends fast. When Craig & Ryan met Roger, C N'R did not offer snow plowing as part of their service menu. So, what did C N'R do next? Yes, you guessed it…they got into the snow plowing business during the late 1990's. Roger had been in the snow plowing business for many years prior and really helped C N'R to learn this part of the industry. From contracts to policies – and the system of operations for snow plowing, Roger was a genius. He knew the business very well and he was there for Craig & Ryan while they were learning. Roger (like Warren) had to deal with a lot of questions and phone calls. His patience was amazing and that is what led to a tight relationship today. In 2005, Roger helped in a new big way by educating C N'R about irrigation systems – which prompted the start-up of irrigation installation and maintenance. Just like snow plowing, Roger knew a ton about sprinkler systems. He is just one of those great guys who is knowledgeable about everything in our industry. Now, today, Roger is a highly respected full-time employee of C N'R and one of our current Managers in the Landscape/Irrigation division of our company. In 2010, Roger started to help out C N'R as an employee and slowly moved from his business to our business. It was not technically a full-time job during 2010, but because it worked out so well when we did work together – it naturally became full-time very soon after. The year 2011 was officially his first full year aboard the C N'R train, and we are honored to have his knowledge fully on our side!

Rog – You are our friend and we are proud that you were and still are a great mentor to us! Now we proudly have you as a full-time employee and one of the managers of the company. What could be better? Thanks so much!
---
Our Accountants
You need an accountant to figure out those difficult taxes for your business! C N'R has always had Ryan's dad (Bruce DeVilliers – "The Frog") as their accountant. He has been there since the beginning, and his effort for us to stay true to Uncle Sam has been great! It is very convenient to have somebody close to you to do all your taxes. Ryan loves his dad and Craig loves Bruce as well – because Craig has known Bruce since he was in diapers. Later on, Chrissy DeVilliers (Bruce's daughter / Ryan's sister) started to work with Bruce in the tax department, and still does today! She has put a lot of work into C N'R as well and is doing a great job!

Frog & Chrissy - Thank you very much for your commitment in keeping the business's numbers in tact!
---
Vehicles
C N'R puts every effort in to give a good impression. Having nice trucks is a good start – plus having trucks that are dependable is another asset. Craig & Ryan have been "Ford guys" forever. They like the durability of a Ford and have owned a variety of Ford trucks through the years. They bought their first truck from Bob Ryan Ford (Minnetonka). Then the second truck came from Freeway Ford. As C N'R grew, they needed more trucks. Also, as years go by, they need to update their trucks. Referred to Waconia Ford, C N'R bought their next 3 trucks from Waconia. The salesperson they worked with at this location was named Dennis, and he was great! But, C N'R decided that Waconia was just too far, and with a growing business, too much of a drive took up too much precious time. C N'R then went to Morrie's Ford (Minnetonka) for all new purchases. They got to know some of the salesmen – Eddie, Rollie, and Aaron. But, Eddie (C N'R's main salesman at Morrie's) soon moved to Eden Prairie Ford…C N'R followed and bought trucks at Eden Prairie for many years. Eddie moved locations once more to Midway Ford in which C N'R still followed. But, during the 2011 season, Eddie moved onto other things and now CN'R is currently buying new trucks from Eric Bjorgaard at Metro Ford. C N'R is still servicing their trucks at the Morrie's Ford location in Minnetonka, because it is tough to beat their service.

Thank you Dennis at Waconia Ford! Thank you – the team of Eddie (now retired from Ford), Rollie, and Aaron at Morrie's Ford! A special shout out to Eddie for all your years of expertise! Thank you Eric at Metro Ford for our current & future purchases! And a very special thanks to all the service people at Morrie's Ford including Jim (service manager) and Dan "the man" (service manager)– their best technician!
---
Vendors
C N'R has many vendors that they buy their different kinds of product from. From landscaping materials to fertilizing materials and much more – the Twin Cities is blessed with good vendor businesses. The vendors that CN'R uses are: AAA Lamberts (Carla & Clifford) – selling landscaping supplies : Hedberg Aggregates (Tim)– selling landscaping supplies : Anchor Block – one of C N'Rs favorite block suppliers : Specialized Enviromental Technologies (SET) (Rob) – selling mostly mulch and misc. landscape supplies. C N'R also disposes all of their waste materials at their Minnetrista site : Tessman Company (Jeff) – selling fertilizer supplies : SPS – misc. small irrigation parts : John Deere Landscapes (Jeff & Dom) – for all landscape lighting, fertilizer supplies, all irrigation (sprinkler system) supplies, and some landscape supplies : J.R. Johnson Supply – more fertilizer supplies : Bachman's Wholesale – all nursery product : Twin City Seed – selling all kinds of and more importantly, the best grass seed mixes : Wheeler – selling landscape supplies : US Salt – for sand/salt mixture and some straight salt : Timberwall Landscaping – for all sorts of landscaping supplies : Target Corporation – all the Target stores is where C N'R purchase Holiday Lights. They carry the favorite brand called "Phillips". Reindeers – Jerry & Rita with their great help with Fertilizer supplies, soil tests, etc : Waconia Farm Supply – more fertilizer product & some misc. equipment parts : Lub Tec – they bring in oil in barrels for us to use with our equipment : Trugreen – (Christy) – salt bags for winter de-icing : Butterfly Gardens (Kathy Carlson) – for some perennials/annual purchases : Campbell Concrete (Joe Campbell) – helps on teaming up with C N'R for all jobs that need new cement and/or repairs. Joe is also a good friend of C N'R who graduated from High School with Craig : My Service Pro (Plumbing) (Mike) – for all plumbing C N'R needs during irrigation installs. All these businesses have been extremely good to C N'R through the years!

Thanks for your timely service and your high standards on customer satisfaction!
---
Equipment / Supplies
Buying equipment and supplies needs to be easy. C N'R has been blessed with good companies to buy their equipment from. Those companies include: Scharbor & Sons (John Deere) – selling many different kinds of equipment : MTI Distribution – selling many different kinds of equipment & irrigation : Truck Utilities (Jay, Charlie, & Phil) – for all the winter season equipment : MN Maintenance – Rich, Al and Richard. Rich in sales for equipment. Al & Richard as the technicians : Pro-Line Trailers – enclosed trailers : Lano Equipment (Corcoran) – Randy in Sales for larger equipment such as loaders, trailers, etc.
Above are the current companies CN'R frequents today that sell a lot of the "bigger" supplies needed. A few other companies that C N'R went to a lot in the past are: Prairie Lawn & Garden (John), Long Lake Power Equipment (Jon & JR), Chanhassen Lawn and Sports, & Hydrologic (Jeff, Dom, & Matt). Prairie Lawn & Garden does not carry any equipment that CN'R uses today; Long Lake Power Equipment, Chanhassen Lawn and Sports, Central Irrigation, & Hydrologic are no longer conducting business.
Next are the companies CN'R uses for other specific equipment and supplies. These include: Industrial Supplies – for gears : Action Radio (Mike) – for radio communication between trucks : Cushman – for Steiner parts : Fosters – for snow plowing stakes and landscape edging stakes : Wes Spur Tree Equipment – for tree climbing gear : Lincoln Contractors – a Wisconsin based business for irrigation compressor parts : Trenchers Plus – for compressor purchases and parts : Batteries Plus – for all kinds of battery needs : Kraemers True Value – a Minnetonka based hardware store that C N'R has frequented since the beginning : Napa Auto Parts (SLP) – automobile needs : Fastenal – for many different supplies : Discount Steel – for snow plow equipment parts/fixes : Samaritan Tire (Hopkins) – for mainly tire work : Electric Motor – irrigation lake pump motors : Pioneer Rim & Wheel – for misc. trailer supplies : Northern Tool - for many different types of equipment and tools : Turfwerks – for Ventrac Supplies/Maintenance : G & K – for shop supplies : MN Wanner – more fertilization supplies : Tri Computer Solutions – Jay Girard for help with computer supplies and support.
Buying quality equipment plays an important part in succeeding. Then you need people to maintenance that new equipment as it gets older. C N'R has had the luxury of dealing with many businesses that provide both of these qualities.

To all the people/businesses we have bought from – thank you very much for your great equipment. And a bigger thanks for the service on the equipment we buy! Service is everything!
---
Business Relations
Other businesses that C N'R thanks are: Pierce Agency (Steve) – current insurance provider : Business Centers (Bill, Jay, Greg, Jamie) – C N'R has leased their shop(s) from Business Centers for over 15 years : Hopkins Auto Body (Jerald) – where C N'R gets their body work done on their trucks : Perry's Auto (Rick) – where C N'R gets their equipment welded or sand blasted : First Minnetonka City Bank (Scott Elleraas) – the bank that has done a lot for C N'R : Wrap City Graphics (Kris and Kimberly) – for all truck and trailer decals : Shirts Plus (Brad) – for company uniforms : Zip Printing (Dwain) – for printing contracts/advertisements : Plus Packaging (Donna Tomko) – for our fertilization door hanging red bags. MPX Group (Paula Hirdler) – some misc. printing : Visions (Tim & Paula)– printing/advertising : Utility Safeguard – supplier of all C N'R Marking Flags : Lakeshore Weekly News – Misc. newspaper advertising : Money Mailer (Laurie Behrends) – for advertising mailings : Susanne's Cards – creates our holiday cards and other promotional items : Sheffield – help with financing equipment : Midwest Asphalt – for disposal of rock and concrete : Burnsville Landfill – for special disposal needs : Waste Management – somebody needs to empty the garbage at the C N'R premises! : Mister Carwash - Mister keeps the C N'R trucks clean and looking incredibly new : Broadway Security – for securing the C N'R premises (shop/offices) : WeatherTap.com – C N'R's paid weather radar site used very frequently! : Sprint Cell Phone Services – All the main phones are with Sprint. Can't get along without mobile services these days! : Comcast – internet and phone at the C N'R premises. Sam's Club (SLP) – can't beat the bulk supplies needed from this wholesale giant! : Quill – for ordering office supplies online : All the Home Depots, Menards, & Ace Hardwares – tough to get by with out getting misc. supplies from these convenient places.

Another "shout out" to Home Advisor (homeadvisor.com) – formerly "Service Magic". This is an internet service that C N'R is affiliated with. They provide a website for future customers to find companies needed for the type of work they desire to hire out. Service Magic does a thorough background check of each company, and C N'R is proud to be a part of the Service magic team.

Without these specific services above, it would be extremely tough to get by. Thank you so much for your help!

---

---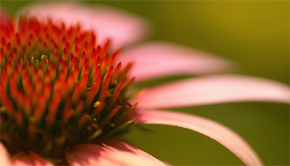 ---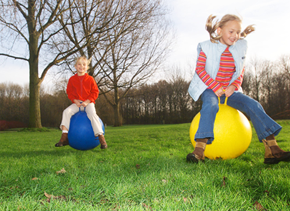 ---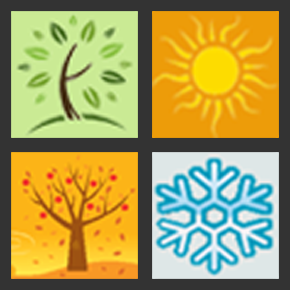 ---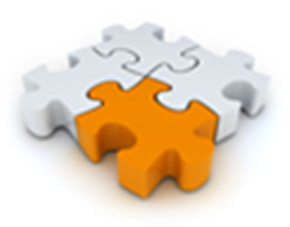 ---
---
---

---
---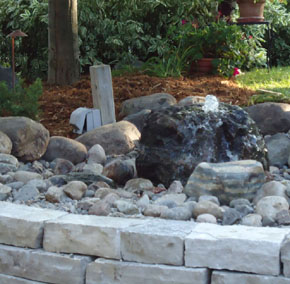 ---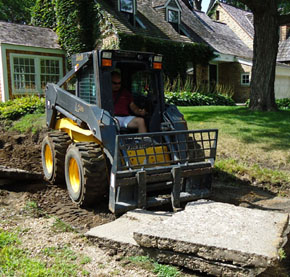 ---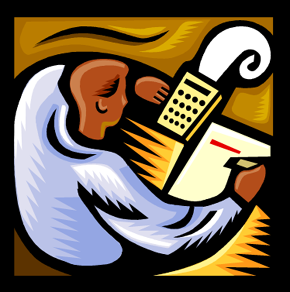 ---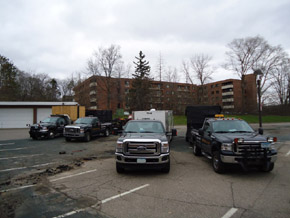 ---
---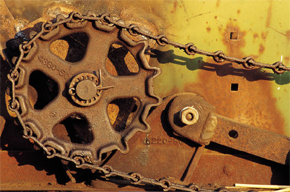 ---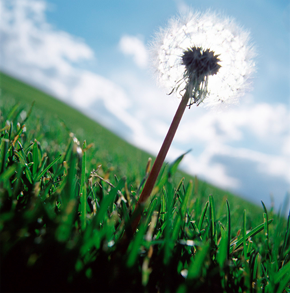 ---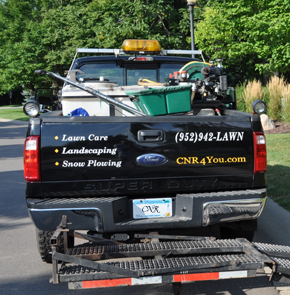 ---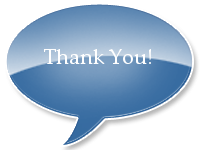 ---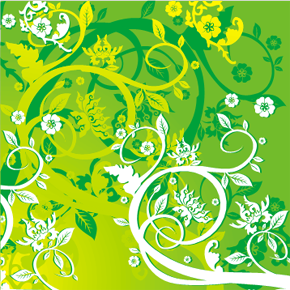 ---