Testimonials from C N'R customers

Welcome to the C N'R testimonials page.
Below you will find feedback from some of our customers.

***Click here to submit a testimonial***
Note: Scroll down to see the most recent testimonials
---
Testimonial from Spring 2009
"For 6 years while I was in Minnesota, Craig and Ryan provided me with excellent lawn care and snow removal services. They were responsive and prompt, especially during the winter storms (of which we got many). Their employees were always efficient and friendly at the same time. I would recommend C N' R for anyone looking at lawn care and snow removal services in the southwest metro."
- Vivek K
---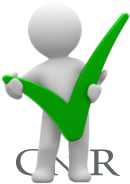 Testimonial from Winter 2015-2016
Good Morning-
I watched as you plowed out my driveway this morning and wanted to thank you for the excellent job done. The driver was very thorough in his plowing, not only pulling in but backing his truck up to clear it.
I know having a snow storm on garbage day makes your job a little more difficult and I am appreciate of the time he took to get the job done right.
Thank you. - Pat
---
Testimonial from Spring 2015
"Dear Craig: This is my fourth year as a client of C N'R. Thank you for always being so responsive. C N'R has exceeded my expectations with providing professional service with a superb outcome. Many neighbors complimented us on the recent mulch project completed by C N'R. It's fun to hear these comments. I am sold on C N'R. Thank you."
- Candy S
---
Testimonial from Summer 2014
"Thank you for getting the stump removed. I just want to say that the crew that came out was very professional, friendly and helpful. They did a great job." - John T
---
Testimonial from Winter 2015-2016
"Guys, all,

Thank you so very much for keeping up on my snow removal.
Very much appreciated and great cleanups.
Especially helpful with the shoveling, as I'm confined to this wheelchair.I, however, would give anything to be up and around doing it myself.Then probably working for you, as I never shied from manual labor.
Let everyone know of my appreciation."
---
Testimonial from Fall/Winter 2010
"I'm a demanding customer in general, and really appreciate good service. As a busy businessman who's out of town a lot, I can't afford to worry about my driveway being plowed or my grass cut. In this industry it was particularly difficult to find a company I could count on. After trying three other services, I was told about C N'R from a friend. That was five years ago. Today they are my main service providers summer and winter. They are honest, reliable, and good at what they do. They're not the cheapest service in town, but from I've seen, they are the best value."
- Bryan B
---
Testimonial from Spring 2010
"Hey Ryan,
Your crew made it over today for clean-up – Wow! It's the best the yard has looked since we bought the home almost 4 years ago. Your crew rocks! Please let them know"
- Doug Ahmann
---
Testimonial from Spring 2010
"These guys are wonderful! They are honest, reliable, polite and reasonable - and they do a great job. What else could you want? I have used their services for 5 years now and am very happy I found them. (On a referral from a neighbor)"
---
Testimonial from Spring 2008
"My family has been utilizing the services of (C N' R Lawn N' Landscape) for over ten years. Rarely does one find young business owners who understand and practice true customer service at every level. Everything about (C N' R Lawn N' Landscape) is well thought out and geared to customer satisfaction, particularly in the details. In this industry it is very unusual to find a company that is concerned with the image they project not only in the quality work they do but also in their presentation. These are people who are visiting your home once or twice a week and the imposition is minimal. What C N' R presents to its customers is well kept equipment, sleek, clean and professional vehicles, high efficiency and a wide breadth of services. Documentation is unsurpassed in comparison to other companies, communication is clear and available in various mediums and special requests are answered in a very timely fashion.

I consider all the team at C N' R to be friends. For ten years they have seen my children grow up, each year having to mow around more toys in the yard. Rather than treating it as an inconvenience, the team moves items to the side of the yard so they can do their job. In the winter, my boys make special requests to the C N' R team to make sure the most snow is pushed into the prime snow fort area near the driveway for optimum snow fort results. That's fun for them and Craig and Ryan are glad to deliver these little details that make a company big. It is a genuine sign of impeccable customer service when they show that level of care for the families they work for. I am glad to be a customer of C N' R and admire the entrepreneurial spirit that Craig and Ryan have demonstrated in the growth of their company over the last ten years. As good as it gets…"
- John Pohlad
---
Testimonial from Fall/Winter 2010
"Ryan,
Your crew did a fantastic job yesterday. I came home to a completely clean driveway and walk way. Our old company would plow in 30 seconds and leave huge piles on portions of the driveway. I really appreciate the work your guys did. Thank you"
- Christy
Testimonial from Spring 2011
"The whole crew at CNR rocks! They have done yardwork for me for a couple of years now, and Craig and Ryan and the entire staff are first rate. I have recommended them to other friends, and they are impressed also. If you are looking for great service and quality of work, CNR should be your first choice"
- Rick D
Testimonial from Summer 2011
"I suspect you typically hear from clients when issues arise. But I wanted to pass along a 'thanks' to your team & likely to your training & hiring requirements. I'm seldom around when they are here but today I had to be home in the afternoon & asked them to clip a section a bit shorter & to skip my house from 2 - 2:30 pm due to a prospective buyer showing. In both cases they were understanding, friendly, polite & professional. (It was a successful & enjoyable exchange with your team.) THANKS"
- Vince
---
Testimonial from Summer 2011
"Dear Craig & Associates,
I would like to thank you and your associates for the fine landscaping work done at my house on Thursday, Sept. 15. I found you all knowledgeable, friendly and hardworking. I appreciate all you did and will not hesitate to call you again. Again, thanks!!!"
- Linda R
Recent Landscape Lighting, Landscape Edging, Tree Trimming Testimonial - Summer 2011
"Recently used the CN'R team for a landscape lighting transformer changeout, tree trimming and re-edging my yard. As usual Craig and Ryan's team did a great job. The edging had lots of sprinkler heads in the area and the time they were replacing the edging was during the "awful" heat wave we had. This didn't impact the job, they got it done quickly, cleaned up and made us aware when they were in the back yard (we have a small dog). I have 3-4 projects per year for their team and I won't go anywhere else. They get it done well and for a reasonable price! Kudos to the whole team!"
- Eric A
---
Testimonial from Summer 2013
We highly recommend C N'R for both summer and winter services! C N'R has been providing our lawn care and landscape/sprinkler maintenance for so many years, I can't remember what we did without them. They are prompt, friendly, very professional and always do what they say they will. We feel like we can call on Craig, Ryan or any of the guys to help us anytime. They are always quick to respond and very competent. We are often the envy of our neighbors in the winter because of how early and quickly our driveway and walks are cleared and in the summer our yard looks fantastic! On a scale of 1 - 10, they are a 10.
- Kathy N' Jim T
Testimonial from Spring 2012
I would recommend C N'R to anyone looking for lawn care or snowplowing. We have used/known Craig & Ryan for over 10 years. Service, quality and even price, they have it all. Most importantly, they do what they say they are going to do. You won't be disappointed.
- Chase L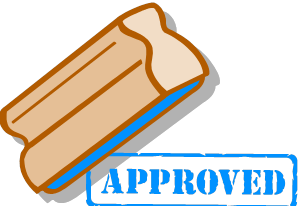 ---
Sample Comments from homeadvisor.com (Formerly ServiceMagic)
Landscaping Services Comment
"Did an excellent job and left the site very clean."
- Eden Prairie Home Owner - 5 out of 5 stars
Snow Removal Services Comment
"Great service. While they are not the cheapest choice, they certainly make up for any price difference with quality work. We have had many folks plow our driveway over the years but none have done as good and careful a job. They are very responsive and timely on all the work. It was a welcome surprise to have our driveway all cleared when we woke up - most of the others "eventually" get around to the driveway but CNR had it done when we needed it done the most. I do highly recommend them."
- Dan R - 4.5 out of 5 stars
---
Irrigation Services Comment
"They are working it into and around their schedule, being that this is the busiest time of year, It is appreciated. Considering what had to be done under asphalt it work out great and to have our irrigation up and running. I will call them again."
- Mike N - 4.5 out of 5 stars
Landscaping Services Comment
"I received a quick response and my branches were removed the same day."
- Eden Prairie Home Owner - 5 out of 5 stars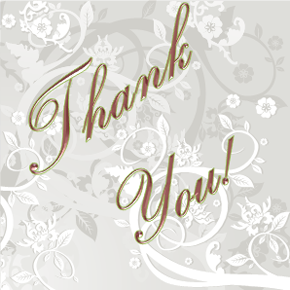 ---