Fall Clean up Updates N' Map Page
****** See our Map Section below to check area specific updates ******
Note: Please refresh the page if you visit daily - you may need to clear your internet cache to see the latest updates
---
Fall clean up (GENERAL UPDATE)

UPDATED 12/7/17:

The 2017 fall clean up season has officially been shut down for the winter. After a difficult first half of the fall clean season (Later October through middle of November), we were able to finish all fall clean up work in time before the first "snow-to-stay" came. Also, we were able to complete some "second-round" clean ups, and also some "secondary list" fall clean ups. See the definition of our secondary list below. C N'R clean up teams were unable to finish all secondary fall clean up customers, and also our teams were unable to complete a 2nd round clean up to all properties in need. We realize that there are some properties with secondary leaves that fell after our first round of clean up. We did put full effort to fight through all the weather wrinkles to try to get back to as many as possible, but in became impossible in the end. We apologize for this, but spring clean up will take care of the remaining leaves. As noted on our contracts, all leaves do not fall at the same time. We do understand that usually more leaves do fall after our first round of fall clean up. We always attempt and put best efforts to getting back to all properties in need for a 2nd clean up. A lot of times, weather does not allow. C N'R kindly thanks all fall clean up customers for their business and patients through the fall clean up season. We wish you a happy new year and a great winter to come!

---
Fall Gutter Cleaning LATEST UPDATE
UPDATED 12/7/17:
C N'R fall gutter cleaning crews really struggled through the gutter cleaning process this season. The early moisture whether it was rain, drizzle, early snowfall, and then combined with early frozen temps, then thaw, then frozen, etc - made it super difficult to complete our gutter cleaning service. Unfortunately, there were plenty of GREAT C N'R customers that were missed due to irregular fall weather we had, especially during the first half (about October 23rd - November 15thish). If you were missed, we did contact you with more information, and again we are sorry. Just please make sure you do sign up for spring gutter cleaning services in 2018. Thank you for your business!

---
COMMERCIAL PROPERTIES (businesses, apartment, town-homes, etc)
UPDATED 11/27/17:

All commercial properties are completed one-time through as far as fall clean up is concerned. There are some fall clean ups to go back to if we do have time, but for now, we do not have a plan in place until we do finish all FIRST ROUND fall clean up work. Stay tuned for more updates.
---
SECONDARY LIST CUSTOMERS: TBD
Secondary LIST FALL Clean UP CUSTOMERS -
SECONDARY LIST FALL CLEAN UP CUSTOMERS: Definition of "secondary" = C N'R provides the option for later sign-up customers to be put on this list. What that means is that C N'R absolutely appreciates the opportunity for more work from new customers! Unfortunately, our fall clean up list fills up during the spring when our renewal contracts are sent out to our existing customers. In order to stay loyal to the customers that do sign up early, we can only take on so many clean ups to give us the best chance of finishing all clean ups. Once the first list has been completed, then we move onto our "secondary list" which usually takes place mid-later November, depending on when we do get started on our first list, and highly dependent on weather.
---
Fall Clean Map -
Click on your location (map) for the latest update!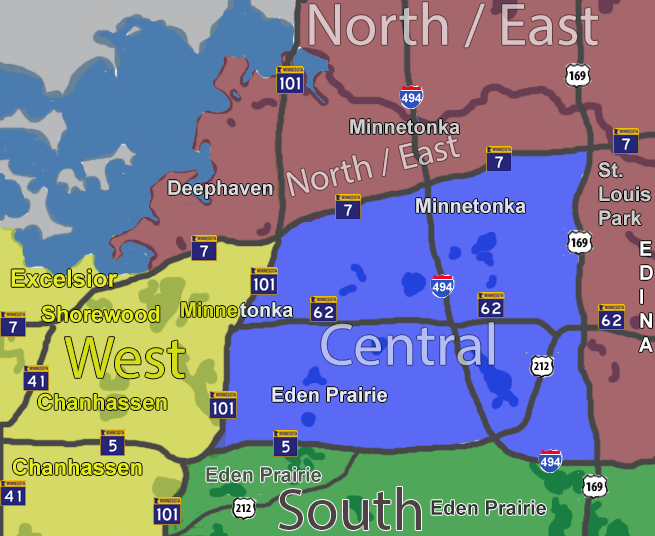 Zone Updates
Click on your Zone for More Details Below
- Updated 12/7 - Click zone for details
- Updated 12/7 - Click zone for details
- Updated 12/7 - Click zone for details
- Updated 12/7 - Click zone for details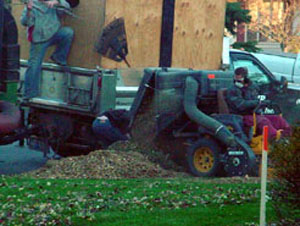 Note: Each year, C N'R switches the order of the zones, therefore each year, there is a new zone that is first, and there is a new zone that is last.
---
Cleanup History
2017 Start Date

October 23rd

2017 End Date

December 2nd
NOTES:
- Started at our earliest time every to get ahead of the game
- Weather was in and out of frozen between the week of October 23rd through the middle of November.
- Progress was weak because there were many weather wrinkles
- We did have some early October snow as well, which is not unusual at all, but when this does happen, it slows us down tremendously.
- In the end, the timing of getting all fall cleans done this season was not favorable, but we did get them all done eventually.
- First snow to stay arrived December 4th

2016 Start Date

October 27th

2016 End Date

December 7th
NOTES:
- Although 10/27 was the official start date, we did not have all crews out until 10/31
- Leaves fell pretty nicely and on-time EXCEPT for Maple Trees. For some reason, Maple Trees hung on way too long (probably the wet summer caused this)
- First 2 weeks of November were unbelievably warm! -
- After the first 2 weeks, it became bumpy with rain/thunderstorms/snow/sleet/drizzle, etc. This made for our "official" ending date to be way late this year because we just could not get a good enough streak after the middle of November to just finish up.

2015 Start Date

October 30th
2015 End Date

November 24th

A day after we started, we were shut down from a large storm. Really were not getting much done until 11/2 - leaves hung up - late start..
-Warm fall!
- several larger rain/wind storms (long durations).
- Lost about 7-10 days total of work from the long duration rain/wind storms
2014 Start Date

October 29th

Mother nature did not cooperate this year. We started after the leaves fell off (they fell in two batches around 10/18 and 10/28). The fall clean season was windy, rainy and finally snow filled. As a result of the snow that stayed after November 9th the cleanup season was cut short.

2014 End Date

November 9th (see notes)

2013 Start Date

October 27th

2013 End Date

November 27th (1st Round)December 2nd (2nd round closure)

A bit of a late start this year: 50% of the leaves fell while the other 50% were just starting to change color...as a result the stubborn leaves and a late start, combined with several bouts of snow, wind and rain made for a difficult season.

2012 Start Date

October 22nd

Our earliest start ever!

2012 End Date

November 21st (1st Round)
December 4th (2nd Round)
Weather? We had it all from rain/snow/freezing through out the clean up process which made it the latest completion date ever, but ironically it was the earliest start ever...

2011 Start Date

October 27th

2011 End Date

November 10th (1st Round)
November 30th (2nd Round)
Note - Big chunk of leaves fell mid-October, then the rest of the leaves took their time falling and they were very late in falling. Some trees had hardly any leaves down by 11/10, which is very late. Snow held off, first snow of 1.5" fell on 11/19. over Thanksgiving break, all snow melted, then we got back out to complete all 2nd round clean ups. Fall weather was pretty darn good.

2010 Start Date

October 23rd (1st Round)
November 8th (2nd Round)

2010 End Date

November 17th (1st Round
November 21st (2nd Round)
Note - Leaves fell very early (by about a week), but there were a set of leaves that did not fall early that trickled down during our clean up process...while in progress of second round cleanups, a snowstorm shut us down Nov 13 (10" snow).

2009 Start Date

November 1st

2009 End Date

November 23rd

Note - Record October precipitation including 3-4" of snow in total led to leaves staying up on the trees longer than usual; about a week longer. At the end of October the leaves dropped in mass.

2008 Start Date

October 28th (1st Round)
November 17th (2nd Round)

2008 End Date

November 17th (1st Round)
November 21st (2nd Round)
Note - Started out with 9 straight days - then 3 day Rain/Snow/Wind event, and from this point and on, had to deal with either wet and/or frozen conditions (tough environment) - then 3 days in a row of more clean ups, then another 2 day rain/snow delay - then 7 days in a row to finish first round and second round clean ups during this time frame

2007 Start Date

October 29th

2007 End Date

November 9th (1st Round)
November 21st (2nd Round)
Note - Although conditions were windier than normal fall seasons, we had a good stretch of dry weather and did not have any threats of snow.
KEY NOTE: Leaves fell about 1 week late

2006 Start Date

October 24th

2006 End Date

November 8th (1st Round)
November 16th (2nd Round)
Note - A very similar fall as to last season. Temperatures were cooler than last season and we did dodge a major winter storm on November 7th.
KEY NOTE: Leaves fell about 1 week early.

2005 Start Date

October 27th

2005 End Date

November 11th

Note - Weather cooperated - Above normal temps, dry and very few days with wind.

2004 Start Date

October 28th

2004 End Date

November 12th

Note: 2+ inches of rain fell in October causing delays in the final completion date. C N' R fought through the heavy wet leaves to complete all cleanups before the snow flew!

2003 Start Date

October 25th

2003 End Date

November 10th

Note - Leaves dropped on time, but 2" of snow in early November caused a delay

2002 Start Date

November 3rd

2002 End Date

November 22nd

Note - Leaves did not cooperate well - leaves hung up for a long period of time - but fortunately the weather cooperated

2001 Start Date

October 26th

2001 End Date

November 6th
---
---