Irrigation System Maintenance
Service Information
There are many unexpected problems that can occur throughout the season. During the hot summer months, we understand that when the sprinkler system is not working properly, it needs to be serviced as soon as possible.
C N'R is always available "on call" for your emergency needs.
Service Photos
C N'R Lawn N' Landscape takes great pride in the quality of their work. These pictures display some of the typical work and equipment involved with maintenance of lawn irrigation systems also known as automatic lawn sprinkler systems.
Click on any of the photos below to see a larger photo!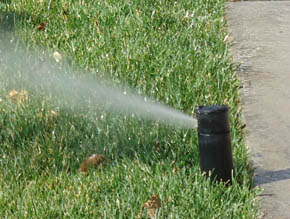 ---
---
---